Fleet Management Software
With the Olisa platform, you are choosing a modern and reliable product for fleet optimisation.
Our fleet management is efficient fleet software for modern fleet management and offers various modules for the IoT-based optimisation of your business operations. The readily accessible, up-to-date and complete information gives you a comprehensive overview of all the processes and thus provides you with the ideal forwarding software.
Asset tracking and delivery management
If required, we can also assist you with the management of your moveable goods or delivery processes. Fully automated asset tracking keeps costs low and optimises warehouse management, among other things. Would you also like to optimise delivery processes and performance? Use our navigation apps to improve your delivery management. Please do not hesitate to ask us about the options.
Olisa Solutions has extensive experience in developing customer-specific requirements for transport and logistics in professional freight transport. We work with regional Solution Partners who install the hardware at the end user's premises and undertake First Line customer service.
The Olisa platform offers a wide range of telematics functions for the management of vehicles, route planning and warehouse management (LVS) at competitive prices. As a reseller, you can purchase an individual selection of modules as needed.
Our modules include various monitoring functions (e.g. vehicle location), remote functions, security features and the integration of processed data into other programmes.
Do you need additional solutions for customised requirements? We look forward to hearing from you and would be happy to develop additional modules that facilitate your customers' workflow while at the same time improving our product.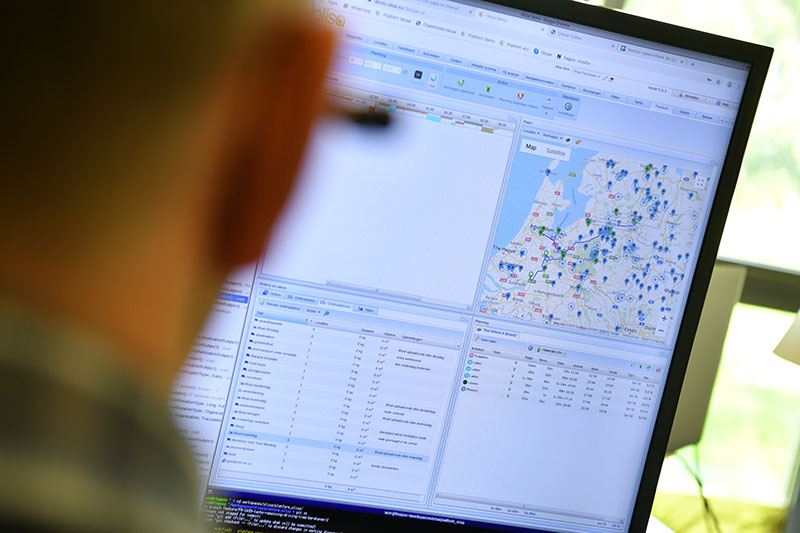 Of course, the Olisa platform meets all the requirements of the tax authorities. You can forward the data recorded in the electronic logbook regarding working hours, journey time and distance without any additional investment of time.
Overview of modules Fleet Management Software